Background
Our Core Values: Sportsmanship, Respect, Patience, Commitment, Collaboration, and Humor.
The Donkey Bop Racing Team is currenty a closed group.  However, identifying drivers that are a cultural fit for our organization is the most important selection criteria to us when the doors open.  Our core values are non-negotiable and are expected of each and every driver on the team. It is that foundation which has made our team fun and competitive for over a dozen years.
License level, iRating and the number of races won are less important to us than your willingness to learn, to mentor other drivers, to join team practice sessions, to spot, to crew-chief, to work on set-ups and to be available during a race at a moment's notice to pitch in at 3 AM if and when needed.  We are in it for the long run.
Our team began in the early days of FSB NR2003 Road Racing by a core group of avid Redline-GTP mod drivers, many of whom have now also taken up iRacing.   After hosting league events in iRacing for multiple seasons, the Endurance Team's focus shifted towards enjoying the special events and series iRacing already has to offer.  BeelineSim's continued sponsorship of both the series and the endurance racing team has been instrumental in the team's growth over the years.
We changed to The Donkey Bop Racing team name on August 30th, 2017 after many years as the FSB Endurance Racing Team.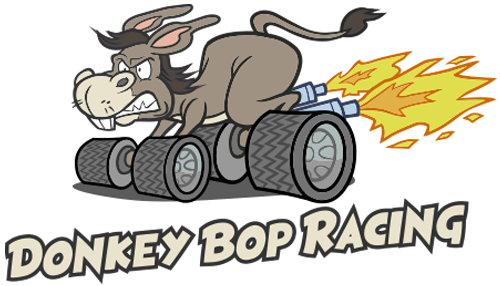 Special Thanks To