iRacing World Tour
Donkey Bop Racing Scores Four Podiums And Nine Top Ten Finishes In The 2020 Indianapolis 500
May 17, 2020
(Indianapolis, IN, USA)
Donkey Bop Racing, widely known and highly respected internationally in the iRacing community as an endurance road racing team, displayed its less well-known but equally strong abilities in oval racing this weekend at the iRacing 2020 Indianapolis 500. The team scored four podiums and a total of nine top 10 finishes, many of which were against top level full-time oval drivers.
The most impressive podium was by Stephen Jones (GB), who finished P2 in split 4 of 29 (SOF 2175) on the prime-time Saturday iteration of the 500. He received 132 championship points for his efforts. Jones, a highly rated road driver, actually came into sim-racing as an Indycar oval driver, and is one of the rare Indycar aficionados in England.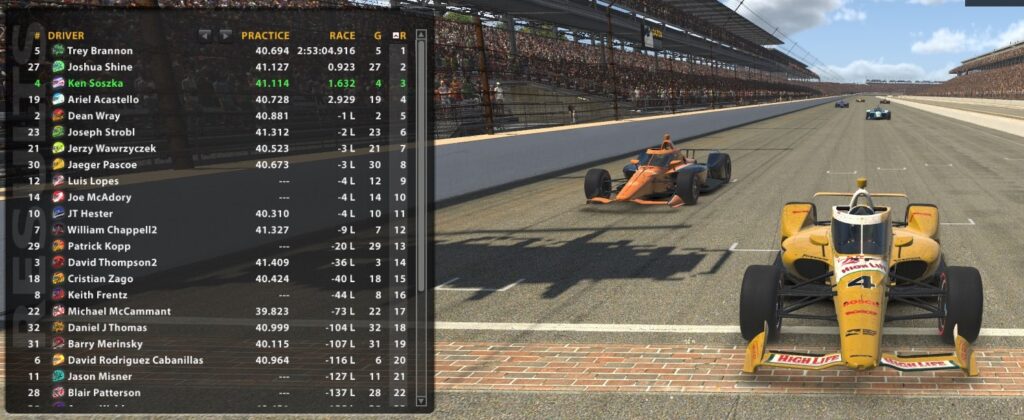 Ken Soszka (USA), further solidified his reputation as an "ironman" driver ran the full 200 laps in the Indy 500 two times in 24 hours. He first scored a P3 finish in a split with an SOF of 1797. He followed that up with a P10 in a field with an SOF of 2082.

Donkey Bop Racing team captain and principal Jim Ray (USA) was a very late entrant yet scored a P3 at the checkered flag despite virtually no practice or preparation, and despite some early snafus which nudged him off the lead lap. He also rekindled his oval talents from running oval races in the early part of his sim-racing career which started over a decade ago.
And newer Donkey Bop driver, Kris Thompson, scored his very first special event podium by nailing a P2 finish in the fixed set up version of the Indy 500 running in split 21 of 36 (SOF 1446).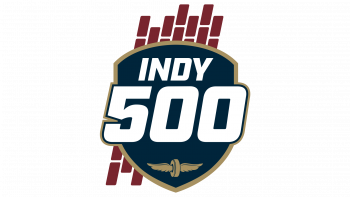 "It seemed in every race there were a ton of wrecks," said Jim Ray. "Our best finishes were created by patience, clean pit stops, and finishing the race over the last 20 laps without being wrecked in the last dash chaos. It seemed like a high number of drivers running in the top 5 wrecked out in the last 20 laps, creating podium opportunities for our drivers, who know how to finish a race," said Ray.
The best points scoring outside of the podiums was by Carlos Plaza (USA) (Oval IR 3127) who scored a P14 and grabbed a massive 113 championship points in a split with an SOF of 3159.
Other Donkey Bop drivers who had top 10 finishes included: •Daniele Noventa (ITA) who scored a P7 (SOF 2211) and a P8 (SOF 2543)• Guy Pitra (USA), who also ran the race twice, finished P10 in a race with an SOF of 2167• Jerry Foehrkolb (USA), who finished P9 in split 11 of 25 (SOF 1600) in the Friday night running of the 500.• Hal Kemrite (USA), who finished P9 in split 17 of 30 running in the prime-time Saturday slot for the Indy 500• The "Achy Breaky Heart" award goes to driver Zachery Robinson who gave the 500 three efforts and was wrecked out in each one. It appears that even aliens have an off weekend once a year….
The race experience as related by Ken Soszka in his race were very typical of the Donkey Bop who scored podiums: "I started P4 on iRating. There were several wrecks in the early laps, all behind me. I was only out of the top-10 for a short time, the car had good speed. I went a lap down on a long green run towards the end while running P9. I got the lap back on a timely caution. ….On lap 190 I was in P5 and the last car on the lead lap. After letting a faster car go low, I got together with a lapped car that tried to follow him through. I took heavy damage, front and rear from the wall. Nobody else was caught up in it. This brought out a caution. I figured I was done, but after driving it to the pits my amazing Penske crew fixed the car like new in 15 seconds! I headed back out still in P5 and still on the lead lap. Then – bonus – who knew that on restarts with 15 laps or less all of the lapped cars go to the back? This put me right behind the top 4, who had not pitted for tires. Restart with 5 to go, what a rush. I didn't get off to my best start, but caught P4 just as he drifted high and I took his spot. Next I caught P3 and after setting it up, made the pass low. P2 was next and I think I had enough to get him, but the caution flew when the guy I just passed for P3 got up in the marbles and spun. That was it – the race ended under yellow. I would have liked the shot at P2, but I don't think I had anything for P1, he had checked out by then. All in all,a great race, and it was fun having bunch of us in Discord and Jim streaming it."
The "C'mon Man" award for the most idiotic remark from non-Donkey Bop drivers was a chat question posted by a driver who clearly had not prepped one at all for the race: "How do you get rid of that black bar in the middle of the windshield? I know you can, I saw it on YouTube. (The black bar, of course, is the center support for the windscreen on the Indycar Dallara IR 18….)
See you in 2021!